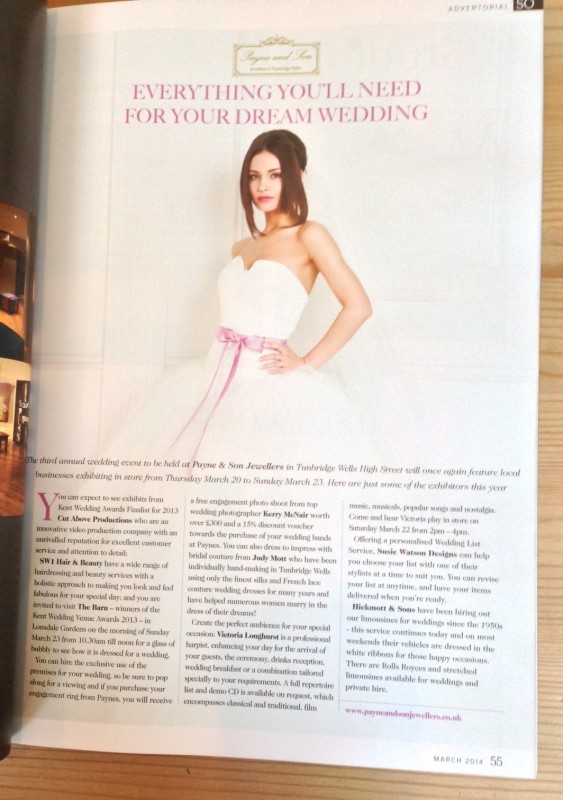 Victoria is featured in an advert for the Payne & Son Wedding Fair in this month's So Tunbridge Wells magazine (March issue).
You can see the advert here and the whole magazine here!
Payne & Son's wedding fair is this Thursday to Sunday (20th to 23rd of March).
Victoria is attending from Thursday to Saturday, and will be performing in store on the Saturday (22nd March) from 2pm to 4pm.