Dear Victoria,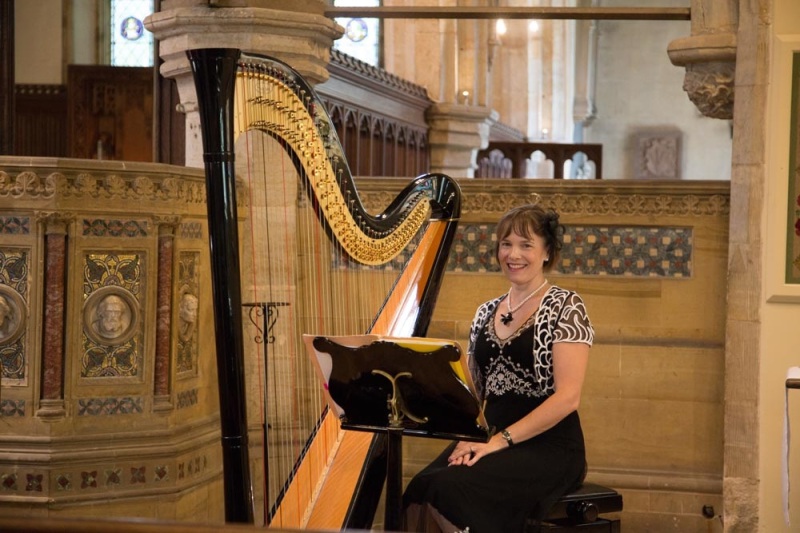 I have been meaning to write to you for some time now to say thank you so much for playing so beautifully on our wedding day, it was so lovely having the chance to listen to you during the signing of the register and at drinks and dinner, it was the most special day and we have had so many compliments from our friends and family on how wonderful you were. It was so seamless and I can't thank you enough for that. One of my friends said she wanted to arrange a garden party just so she could invite you to play.
I'm sorry I didn't have a chance to speak to you – the day went faster than I could ever have imagined it would.
I'm so pleased with all of the music we selected in particular the Handel Passacaglia during the register signing, this was the first moment of calm for me and I will never forget actually taking a second to listen to you play during that wonderful moment.
Our photographer took a few pictures of you which I wanted to share as I thought they were beautiful.
Thank you again Victoria,
Rachel x